The best bocadillos in Córdoba
Dear Erasmus, if you can't differentiate between a sandwich and a "bocadillo" or, by the contrary, if you already know everything about this Spanish meal made of "real" bread (not a sandwich loaf 😉 ), this is the perfect post for you. We'll make a tour around the best 4 places to have the best bocadillos in Córdoba during your Erasmus and we assure you, that by the end of this post, you'll feel almost like Hamlet. To ask for cheese or not to ask for it, that's the question 🙂
First, one the main bars in Córdoba dedicated to bocadillos. For more than half a century, Bocadi has delighted its young and not so young costumers with prices from one euro. Located on Conde de Cárdenas, the pork loin with cheese is one of its best bocadillos.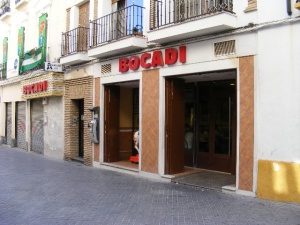 This bar is named after its founder, Lucas, who opened it in 1969. Nowadays, the bar is run by his son, who has been able to keep the same taste from more than 45 years ago. Same bread, same meat and home-made sauces (you should try their mustard) are the secret of their success. You'll be able to taste these hotdogs from 2,20 euros.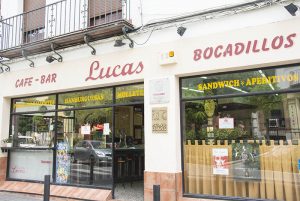 With a fast-food restaurant style, this franchise has almost 350 restaurants all over Spain (and of course also in Córdoba). What's their secret? A very extensive menu (with 100 montaditos) and very good prices. For all these reasons, it's one of the favourite places of students and Erasmus. Pay attention to their offers that, although they may seem a joke, are completely for real: Wednesdays and Fridays all the items from the menu cost 1€. Are you going to miss it?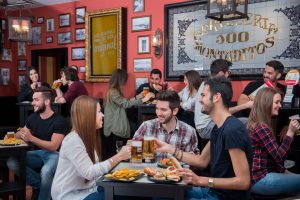 In exactly three places in Córdoba, you'll be able to taste the typical bocadillos from Calentitos. They are different from the rest because "calentitos" are round bocadillos filled with almost everything you can imagine (some of them will even remind you of pizzas). The most complicated thing will be choosing, but we guarantee it'll be worth it 😉