One of the questions that might arise when we are moving to a new city is how much will cost to live there. It will depend on many factors and on your lifestyle. If you are Erasmus, money probably is scarce, but one of the advantages of living in Córdoba is that you can spend a year without suffering too much by this reason. But, honestly, saving some money won't be very easy anyway:)
You will spend more or less depending on the month, but Córdoba is not an expensive city. Let's calculate how much money would you need monthly to make ends meet without problems, or at least by covering the basic expenses for a Erasmus.
ERASMUS IN CÓRDOBA COST OF LIVING (Per person sharing a flat with 3 people):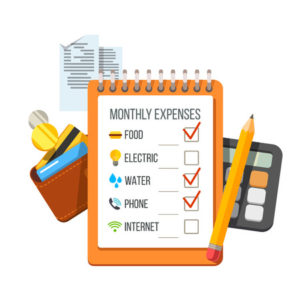 • Rent a room: between 160€ and 285€ per month.
• Electricity monthly invoice: between 15€ and 25€ per month (depending on the season!)
• Water monthly invoice: between 10€ and 15€ per month
• Internet: around 12€ per month
• Butane gas bottle: 5€ (it normally lasts 2 weeks)
• Natural gas invoice: between 5€ and 15€ per month
• Mobile device: from 11€ per month
Up to now, you would spend between 218€ and 368€, not including transport and food expenses. It will depend on the regularity on which you take the bus or on how much you eat, drink, go out and participate in Erasmus getaways. To get an idea:
• Bus ticket: 1,30€ (with Bonobús: 0'73€)
• Beer or soft drink: 1,20€
• Coffee: 1,20€
Add to it around 100€ or 200€ more per month (you will spend totally between 320€ and 560€). Even then, the medium average of monthly Erasmus expenses will be less than in any other European city. As we said before, Córdoba is a cheap city. Below we are going to explain in more detail the different expenses to get an idea of how much will you need during your Erasmus year.
Rental costs: The common practice is to share a flat. You will have a more complete Erasmus experience and you will spend less money. The price will depend on the neighbourhood or district in Córdoba, the condition of the flat and its facilities, the room size and the number of people with whom you will be sharing it. But normally the price won't be higher than 285€. The average price is around 225€, not including the bills.
Transport: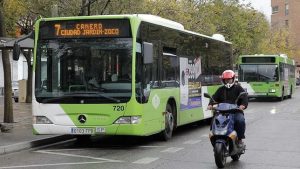 You can take a look to the "Transport" post, where we talk about the way to move around Córdoba and its prices, even though most of the time you may walk. Córdoba is not so big and distances are short. Besides, if you choose a neighbourhood like Ciudad Jardín or Vallellano, which are the most popular among the Erasmus students, the city center is just a stone's throw away.
If you buy a bonobús to move around by bus, you may save a lot of money. When buying if for the first time you will have to pay 1€ for the card and to do a minimum recharge of 5€. Using it you won't spend more than 30€ in transport because each trip will only cost you 0,70€.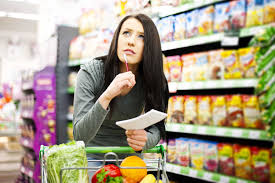 Food: This is one of the most difficult expenses to calculate. Not all the people eats the same and it will also depend very much on the place where we buy and on what we buy. In Cordoba we have "Lidl" supermarkets, the cheapest ones, but normally these are placed outside the city and probably you won't have a car. The best option is the "Día" supermarket where you can find first quality products for a cheap price. The medium average of the expenses of a Erasmus student in food might range between 85€ and 100€ per month. This amount will depend very much on if you like to cook or not, because ready-cooked food is normally much more expensive.
Mobile: Unfortunately, Spain is one of the European countries in which you have to pay more for using the mobile device. Even though there are many operators, the prices among these are not so different. The cheapest one is Yoigo, that offers very good service and conditions. The cheapest option is to buy a prepaid card and depending on the conditions that you contract, there are choices from 8€ per month to what you will have to add the balance that you spend.
Going out: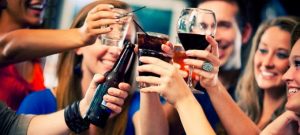 They money that you spend will depend on your habits. How many times do you go out per month? How much do you use to spend when going out? To what places do you go out? Generally, nightclubs and pubs in Córdoba don't charge any money when you enter but there are some clubs in which you will have to pay for a drink at the entrance, although normally it only happens very late at night. Drinks normally cost around 7€ at the disco and 5€ at the bar, that compared with the prices in the main capitals of the world is not very much. Beer is normally the cheapest drink and costs approximately 1,20€ and 3€ per bottle.
As you have seen, Córdoba is not expensive. It depends more on the lifestyle you want to have during your Erasmus year. Our suggestion is to organize your month, doing a calculation of the fixed expenses and keep this money hidden in your drawer and imagine that is not there. You'll avoid the temptation of spending more. If you organize well you even there will be months in which you might save some money that you can spend on a trip.