It's almost weekend and you don't have any plans? Some friends are visiting you and you have run out of ideas of where to take them?
Today, Erasmus, we suggest you a very different and exotic plan: the equestrian show at the  
Royal Stables of Córdoba.
Sounds good, doesn't it? 😉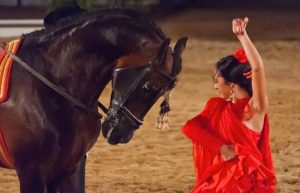 For those of you who still don't know them, the
Royal Stables of Córdoba
not only are an emblematic and magical place to get lost (but not literally, and to avoid that you can
check here its location
), but also something unique and very Andalusian. And what's more, the Pure Spanish Race horses were originated here.
You can always visit the stables or go to one of their many events, contests or exhibitions that take place there, but
you'll only live your Erasmus in Córdoba once
, so you'd better go to
their most famous show
: 
Passion and Spirit of the Andalusian horse. 
For 70 minutes you'll enjoy a perfect combination of elements, doma vaquera, haute étcole and much more. It will be an unforgettable experience!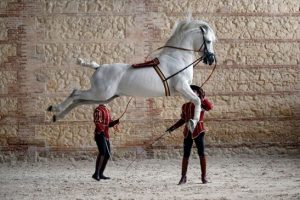 You are probably thinking that it sounds very good but, at the same time, very expensive and something you can't afford with your Erasmus grant. However…you're wrong! You can enjoy this
amazing show that's been on tour worldwide
, for just 15€ (if you think about it, it's the same you'll spend in a night out 😉 ). Tickets and performance times are available on the
official web page. 
We also suggest you to
enjoy Flamenco during your Erasmus in Córdoba
in order to discover the real Andalusian essence 😉