After our previous post 8 bars you can not miss during your Erasmus in Córdoba focused on gastronomy, we think it's the moment to widen this list, but this time focusing more on drinks, music and party…we very well know that you have so much to study beeing Erasmus that, once in a while, you need a bit of relax…;)
Bambú, Góngora…you know them by heart. However, there are many more pubs beyond the Erasmus circuit that you may not know, but that you should really go to during your Erasmus if you want to live the authentic experience of night life in Córdoba 🙂
1. Sojo Ribera
First, and on a privileged location: between the river, la Cruz del Rastro and San Fernando street. If you are lucky enough to get a sit at their wide terrace (it is sometimes impossible at weekends), you will enjoy a great experience. But not only the view is incomparable, because Sojo Ribera is one of the pubs in Córdoba offering more different types of cocktails.
So don't doubt about it and treat yourselves to one of their specialities like the black sour while you gaze at the river.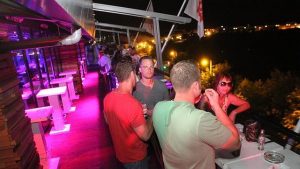 2. Long Rock
In second place, and located at Teniente Braulio Laportilla street in the heart of Córdoba there is a pub, in which music plays a major role. You could either have a drink or an authentic Erasmus night, you will like Long Rock for its special decoration and musical style. You will be able to dance to some of the most famous Spanish and international pop-rock of all times while having a beer.
By the way! Pay attention to the decoration: the pub is full of photographs from great groups and singers, the counter is guitar-shaped and there is even a car on the roof 🙂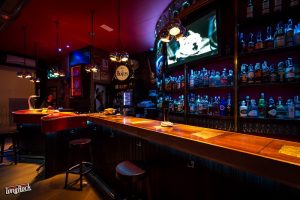 3. Mercado Victoria
Since its opening, Mercado Victoria has become a reference in Córdoba. During the day, with its many food stands, but also at night.
Here you will enjoy a drink in a very well maintained environment and, in most occasions, outdoors. This bar offers much more than the usual simple drinks, with a wide variety of cocktails that you can enjoy at three different terraces with different atmospheres: industrial, mediterranean and panoramic. Moreover if you, as the Erasmus you are, would like to continue with the party until later, you could always go to the upper terrace that belongs to Sojo and (these are good news to you) it's opened until 4!
PD: don't hesitate to order specialities such as the banana mama or the june bug.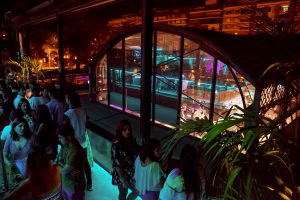 4. O'Donoghues
Located on Gran Capitán avenue, O"Donoghues is the best way of visiting Ireland without having to spend all your savings on a plain ticket. This is one of the few places in Córdoba with typical Irish atmosphere and products, like whiskys, beers, coffee and cakes. You will enjoy a real Guinness pint while listening to the best pop and rock or playing with their table football.
Furthermore, you will probably run into other Erasmus friends here, because there are special discounts for you 🙂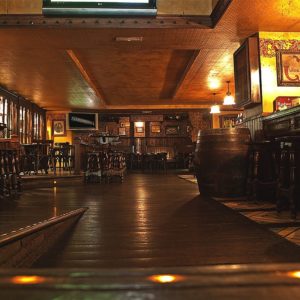 5. La Fontana
In the area of Ciudad Jardín (where, if you didn't know it, a lot of students live in Córdoba) we find this fashionable pub that never goes out of style. Very close to other bars, it is perfect for having a drink after dinner and continue the night.
As an important fact, there are great discounts on Mondays (beers for 1€) and it is usually very crowded on Tuesdays. Furthermore… they organize Erasmus parties!