Are you Erasmus in Córdoba and want to know how to help Ukraine? You may do your bit and offer your support by using different channels:
The community or Ukrainian people in Córdoba has settled a collection point in Ciudad Jardín, on Avenida de Guerrita, at the shopping mall "Los Azahares". They will be there from Mondays to Thursdays from 18:00 to 20:00. Is located nearby the area where most Erasmus students live.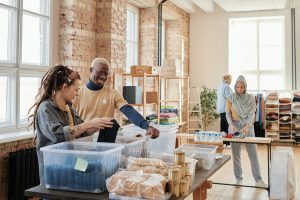 What are they collecting? You may donate non perishable food (for example, canned or powdered food, like milk or cereals), personal care products (baby or adult diapers or sanitary towels), clothing (mainly thermal because now in Ukraine the weather is very cold), blankets or sleeping bags, medicines (especially analgesics and antibiotics) and also sanitary supplies, like bandages, wound dressings, plasters, cotton, gloves, hydrogen peroxide or iodine and so on.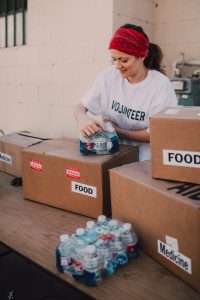 There are other points where they are collecting, like:
Globo Planet (Avenida de Guerrita, 22)
Mandrágora Café (C/Jesús María, 14)
Daria Pastel (Avenida Virgen de Fátima, 48)
In the Colegio de Enfermería de Córdoba (C/Velázquez Bosco, 3), the volunteer nurses of the Delegación Córdobesa de Solidaridad Enfermera (Cordoban Branch of Solidary Nurses). From Mondays to Thursdays from 9:00 to 14:00 and from 17:00 to 20:00 and Fridays from 9:00 to 14:00.
Another aid channels: