After our post  7 streets of Cordoba not to be missed, this time we'll tell you a little bit about our favourite squares in Cordoba and guess what! They are also 7 😉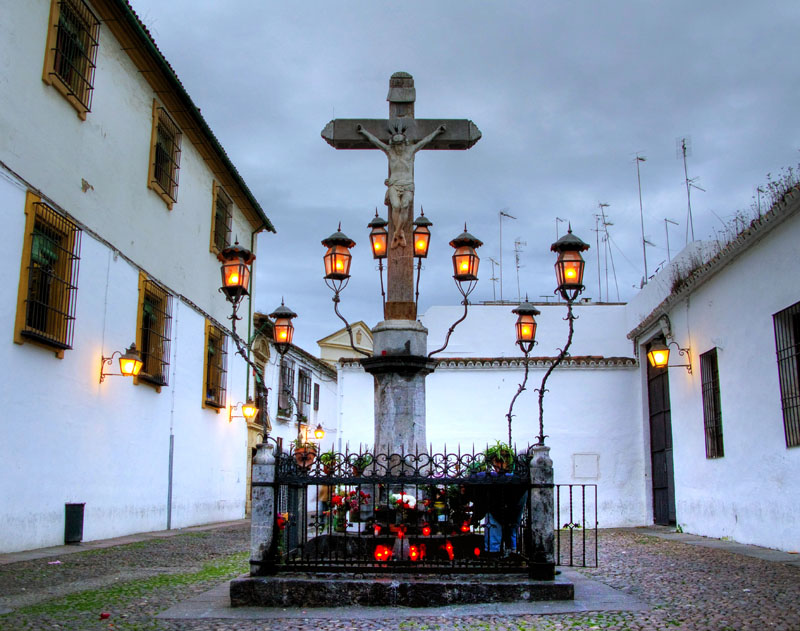 This is one of the most symbolic squares of Cordoba. If you actually pay attention it's just a stone pavement rectangle, however in the middle of the square there's an impressive image you will remember from your Erasmus in Cordoba. It is called El Cristo de los Faroles (Christ of the Lanterns) and it is a sculpture of crucified Jesus surrounded by eight lanterns set on iron mounts. An image that will overwhelm you whether you are religious or not.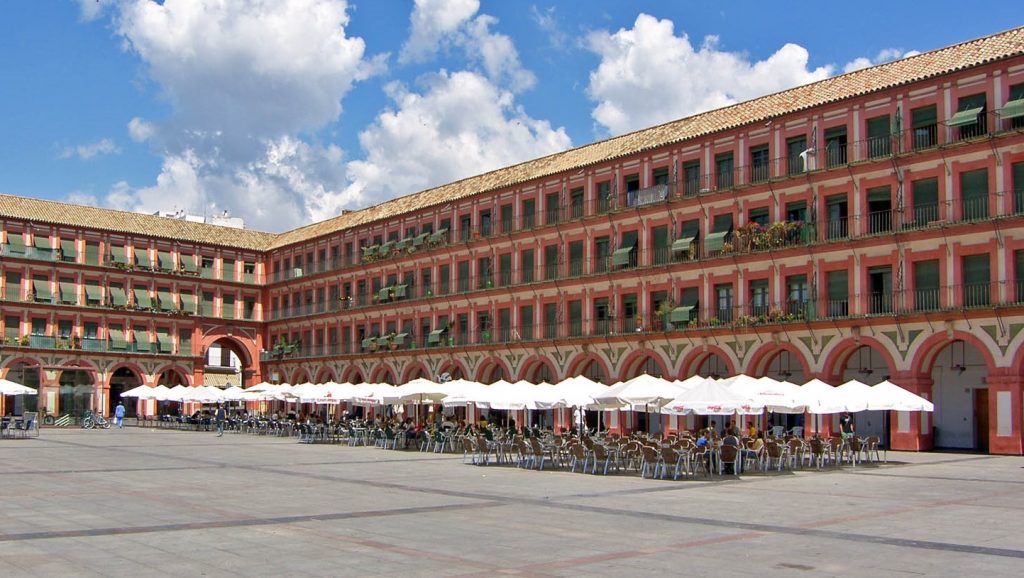 What would you think if we tell you that you could enjoy the best square of Spain during your Erasmus? Because this is not just the only quadrangular square in Andalucia, but also it was chosen as the best one of Spain in 2014 by Antena 3. Furthemore, it is a meeting point of Cordoba for students and Erasmus. As you may have already confirmed, there are plenty of bars and it's always crowded, specially when it's sunny. Probably after reading this you'll feel like going there and have a beer, truly a pleasure 😉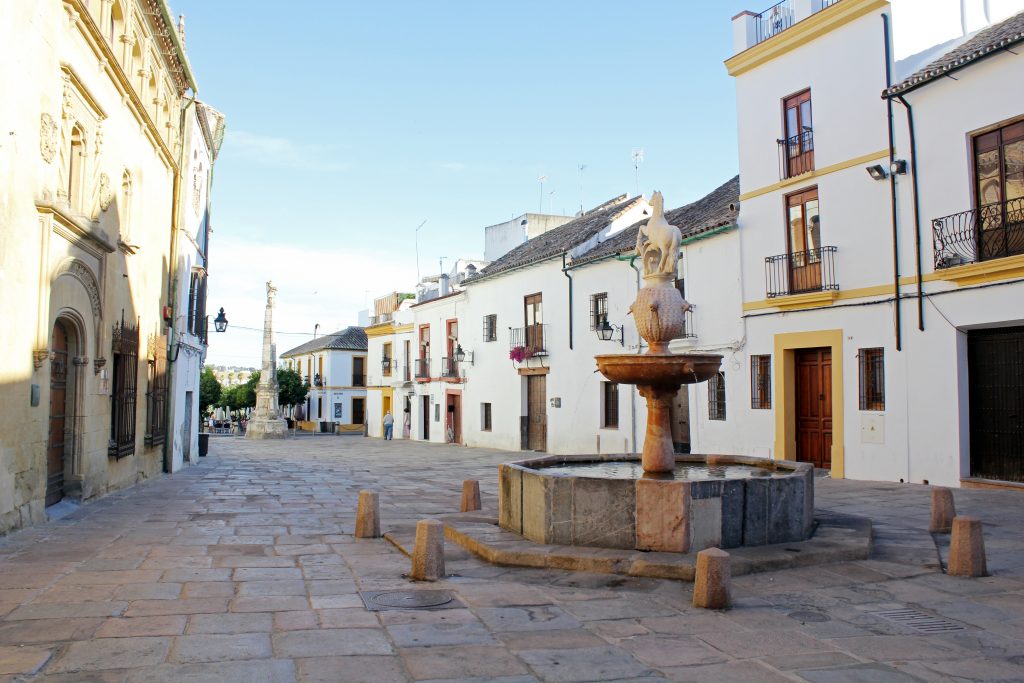 By the Guadalquivir river we find this square with a remarkable fountain. It is "la fuente del Potro", giving name to the square. It's one of the most historical squares of Cordoba, in the past it was used to sale and purchase cattle and nowadays there are two museums in it. Moreover, if you go and visit it you'll be able to say that during your Erasmus you were in the same square that appears on Don Quixote and the same one were Cervantes once was. A square with a lot of history 😉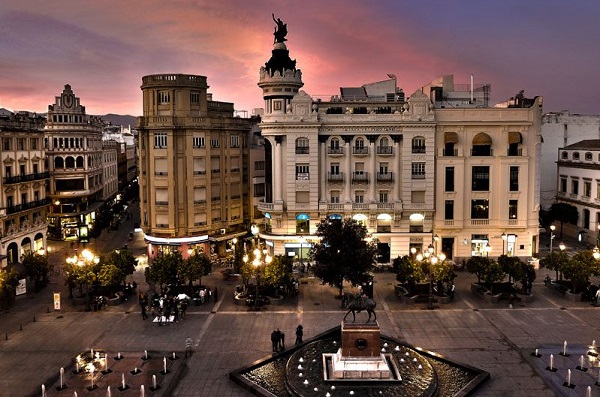 In the heart of Cordoba we find the most central square of the city, Tendillas. Its symbol is, without a doubt, the equestriam statue of the Great Captain located on the middle of the square. We also have to mention the huge clock that sounds every hour, but have you noticed how it sounds? It is not the typical clock sound you're used to, but the sound of a flamenco guitar so you don't forget you are doing your Erasmus in Cordoba 😉 Nowadays there are some freetours that start here, so don't you miss the chance of knowing your Erasmus destination in depth.


Right in the middle of the Jewish quarter it's located this square named after the Arab philosopher Maimonides. What stands out the most are the big and majestic houses that today have a completely different use. That way, we find today the Bull-fighting museum of Cordoba and the luxurious Amistad Hotel. Another important tourist point that you, as Erasmus, must visit to capture the traditional Cordoban architecture.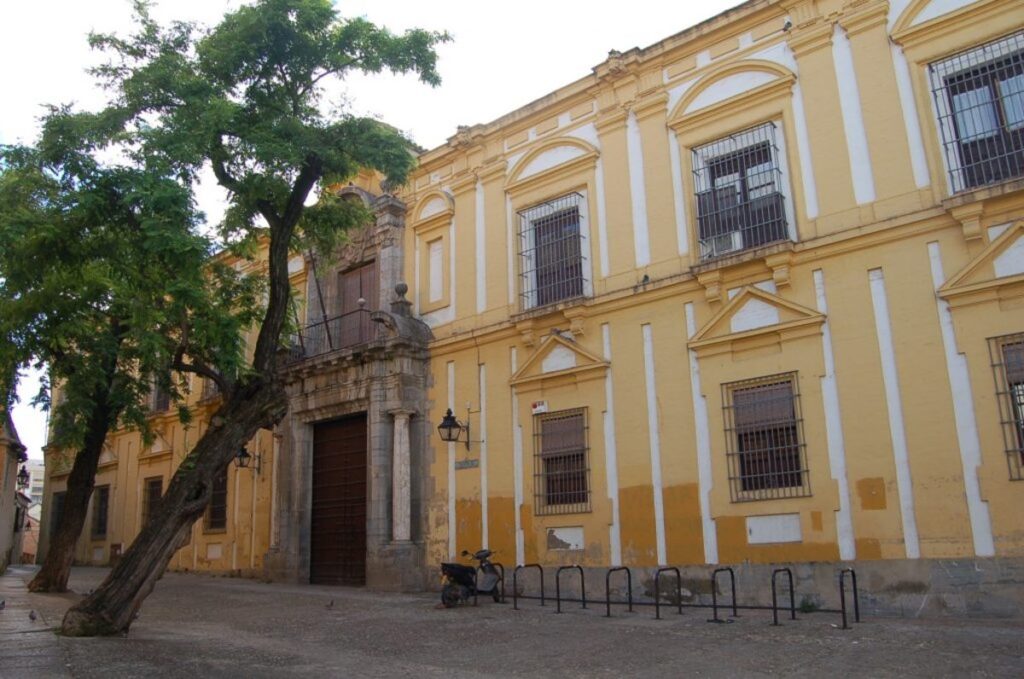 Very close to the previous square we find this one that some of you will probably know very well (depending on whether you go to class :P). It is a mandatory visit included in all tours and a very important place for the Erasmus who are in Cordoba, because this is where one of the main faculties is placed (Philosophy and Letters Faculty). It is very usual going to class and see big groups of tourists delighted by the square and the faculty you go to everyday.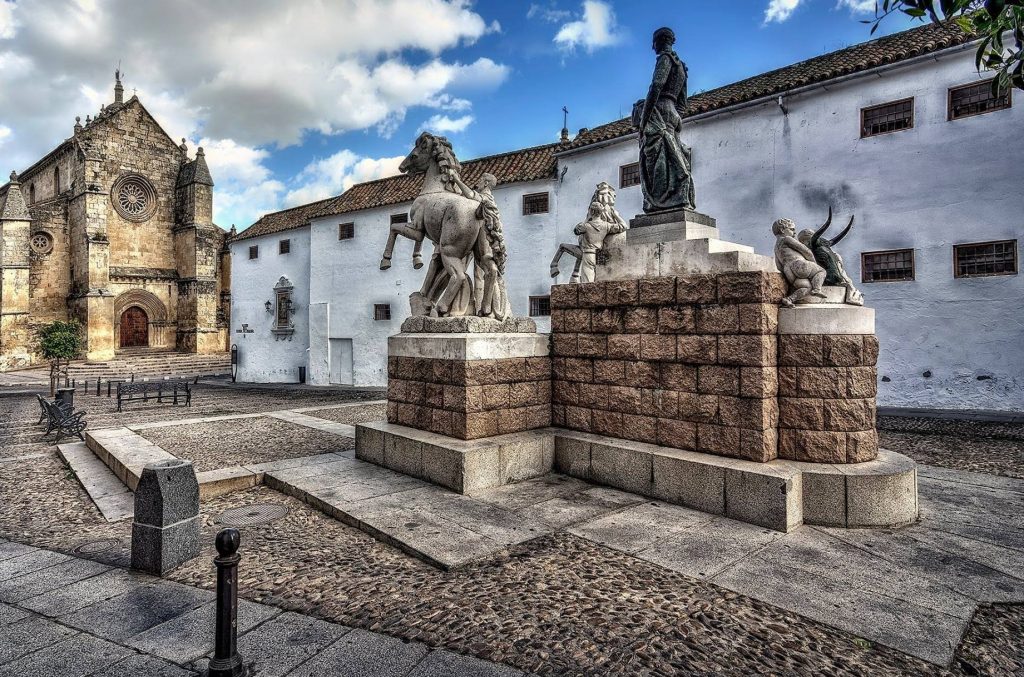 We will finish this list with one of our favourite spots of Cordoba. The Santa Marina neighborhood and in particular the square where we find the sculpture of the deceased bull-fighter Manolete and the impressive Santa Marina church. One of those places that will haunt you and make you value how lucky you are spending your Erasmus in Cordoba.