It seemed like the day was never going to come, but it has. The semester is about to end and lots of you must come back home 🙁 How fast time passes when you're enjoying, doesn't it? Before coming here you already knew that living some months as an Erasmus student in Córdoba, was going to change your life, but maybe what you didn't imagine was to what extent. You arrived to Córdoba being very different compared to the people who are about to take the plain back home, you were more shy, you had more prejudices, fears and insecurities…After just some months you've proved that you're able to overcome situations you had never faced on your own before, and even in another language!


(illustration by Yo Sobreviví a mi Erasmus)
When you're feeling down, just remember: you are better people thanks to the experience you've lived during your Erasmus in Córdoba and feel proud because nobody will take that from you. Post-Erasmus depression is a very common syndrome and you're not the only ones suffering it. Each and every one of the people who have gone on Erasmus have experienced the same at some point of their lives, because going back to daily routine is not that easy.
When you reach your cities, people will want to know how your semester was like, but as a general thing, there's no need to tell all the stories you've lived…Really, nobody will be that interested in your Erasmus experience, don't be that type of person that will use any excuse to tell some of their stories. Furthermore, remembering them over and over again, will only make you feel even more melancholic.
We suggest you to spend some days a little disconnected from Facebook. Checking every two seconds what the italians have been doing, what crazy thing have the Polish come up with this time, or how your flatmates have made an international dinner to welcome the girl that will now occupy your room, won't make you any good. Spend the first weeks in your city meeting your friends, having some beers and catching up and creating again a bond with your city. Once you are adapted again, you'll be able to look around everyhing that's changed in Córdoba since you went. Yes, you will miss a lot of things, food, people, the feeling of being permanently partying, travelling or having plans everyday…But you could aslo see your return as a new adventure. Now you've learned that meeting new people everyday is something wonderful, so you can use that philosophy in your city 😉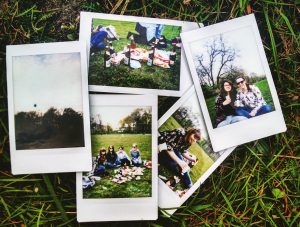 During the first days, or eben weeks, you"ll have a bad time, but little by little you'll get used to live with that melancholic feeling, of emptiness, that will get better although you'll never stop feeling that what you've lived will never come back. The good thing is that you'll never lose the family you've created during these Erasmus months in Córdoba, so you'd better save some money to come to Córdoba in May. Take advantage of the fact that this is an international family and, although you'll have travelled a lot during your Erasmus in Córdoba, you still have a lot of countries to visit.
We know it may seem a heartbreaking message, but this post is to cheer you up. It will be hard and it will take you some time, but coming back home can also be rewarding and it will be useful to make you realise that this has just started. The change you've experienced will accompany you during all your life and you'll never forget this city in which you have enjoyed so much and that will welcome you everytime you want to visit 🙂
We wish you a great return and hope to see you very soon!