Moving to a new city and country, with a different language and culture is always stressful due to doubts or insecurities. First of all, stay calm. During the first days you'll be anxious to know what will happen during your Erasmus, but relax, in just some weeks you'll be very familiar with the city, you'll have already met most of the Erasmus students in Córdoba and you'll have got used to your new faculty. Probably your first days won't be as idyllic as you had imagined, but with a little bit of patience and following these steps, we're sure you'll have an excellent Erasmus experience 😉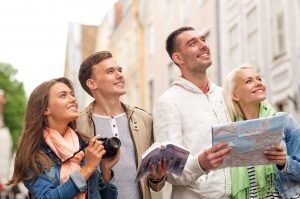 Get to know the city
The first advice is to use the first days to get to know the city and go sightseeing, because later on with the trips, parties, and classes, you won't have much time to know the city as if you were a tourist. To do so, we suggest you to Download for free the Guide for Erasmus Students in Córdoba. It would also be a good idea to go to your faculty and explore it a little bit before starting your classes.
How to get to Córdoba
The next step could be thinking about how to get to Córdoba, which way of transport would be the most convenient one and how much it will cost you. Córdoba is very well connected and you'll find trains, buses or Blablacar from the airport where you'll arrive at (Málaga, Sevilla or Madrid).
Look for accommodation
Once you are finding out how to get to Córdoba, it will be also interesting to look for students accommodation in Córdoba. There are two different options when it comes to renting a room in Córdoba. The first one would be looking for accommodation online and booking a room in advance. That way, you'll know for sure that you'll have a good room when you arrive, because usually the best rooms are booked online. You can also look for accommodation once you arrive in Córdoba, but take into account that you'll have less options to choose from. If, anyway, you decide doing so, you are more than welcome to come to our office and we'll show you the available rooms.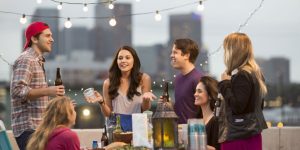 Improve your Spanish
If you are thinking about signing up on a Spanish course you have to hurry up. There are limited spots in the UCO Spanish course for Erasmus students in Córdoba. Don't worry if you can't get a place because there are plenty of academies in Córdoba to learn Spanish. Furthermore, people from Córdoba are very friendly, so any of your new friends will help you to improve your Spanish. Besides, there are some bars where conversation exchanges are made, like O'Donogue's.
Do your paperwork
Soon after beginning your Erasmus in Córdoba, you'll have to face the worst part of it, the paperwork! If your faculty accepts hundreds of Erasmus each year, it will be easier to solve problems, as they will be used to do so. If you're feeling overwhelmed just by thinking of the necessary papers, join our Facebook group and ask other students who spent their Erasmus in Córdoba for help.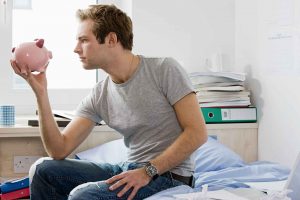 We know that one of the main worries for Erasmus students has to do with money. However, you have chosen Córdoba as your Erasmus destination which apart from being a beautiful city, it's also very cheap. You can check it on our post How much will I spend as an Erasmus in Córdoba.
We hope our suggestions will help you a lot, don't give up during the first days!