Spain is one of the countries which receives the highest number of Erasmus students of the whole Europe and certainly, when thinking about going on Erasmus, the idea of choosing Spain as your destination will cross your mind more than once. However, one question remains: Which part of Spain should I go to? Depending on the geographical  location, we have very different climate in Spain, and although we are not able to say which might be the best place to eat, the entire Spain is internationally known due to its gastronomy.  And finally, we need to remember one thing, which definitively has to be taken into account when choosing a destination: Our parties! There is no doubt that in the south it's where you'll enjoy it the most due to the people and their cheerful manner and, particularly, due to the climate.
Once you've chosen the south of Spain, why should you choose Córdoba as your Erasmus destination?
–   Travelling is one of the main reasons why we go on Erasmus. Living outside home makes you want to travel,   get to know new countries and without having to give any explanations. Your motto will be "it's only one year abroad and I have to make the most of it" and Cordoba would be your biggest ally.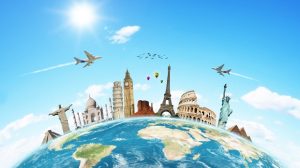 The proximity to other places in Andalusia plus the great infrastructures in terms of public transport, would make you travel a lot. Taking the AVE (high speed trains in Spain), in just several hours you can go to the north, the capital of Spain, Portugal or to the regions of Valencia, Murcia and Barcelona, and the entire east of Spain. If you're feeling adventurous and would like to go more to the south, you could even take a ferry and reach the African coast! Additionally, just one hour away by AVE, it's Málaga, where you can find one of the best connected airports of Spain, so that you could go to any part of Europe whenever you like.
–  The University of Córdoba is a relatively modern university (founded in the 70s) and it is one of the most important universities in Spain and one of the best-equipped ones in Europe. At the Rabanales campus, you can find the Faculties of Veterinary Medicine (which is the most prestigious one within national territory), Science and Agronomic Schools, bringing together most of  the scientific production of the university.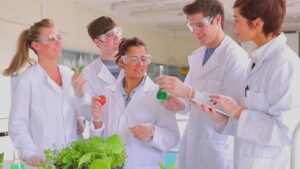 More than 600 Erasmus students per year decide to choose Cordoba as their Erasmus destination. Therefore, there is a very international environment and the university is well prepared to receive you all, preparing events and parties to facilitate your integration into the student life. Moreover, if you need to improve your Spanish, you will find Spanish courses for international students completely for free.
–  It is not a secret that Erasmus scolarships are not that generous. Therefore, it is also important to know the living standard of the chosen city and when it comes to money, Córdoba is one of the best destinations in Spain. It is a rather affordable city of small size, some 300,000 inhabitants, so that most of the time you can go on foot. As it is a flat city, you could also go by bike without any problems and that way you'll save a lot of money on public transport.
– Being a small city in the south with such a great climate, it will be very easy to interact with local students since, in general, they are pretty friendly. In the city center, you'll find hundreds of bar terraces that have become meeting points for students. Here, you can have a beer with some typical food of the region and get to know the city's own atmosphere, like the bars of the Plaza de la Corredera where you will meet all the students having some beers.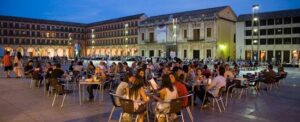 –   If you finally decide to choose Cordoba as your Erasmus destination, you will discover a city with a lot of history and really well conserved. The historic quarter is one of the widest and most beautiful ones of Europe, declared a World heritage site by UNESCO in 1948. The Mosque-Cathedral forms a part of it and it represents one of the most important constructions of the Muslim architecture in Spain. A walk through the caliphs' city would make you never want to leave this amazing city.