It is possible that there is still a lot of time left before you come to Córdoba to start your Erasmus experience, although it is not a bad idea to start thinking about the essentials that you should bring with you to live in the south of Spain.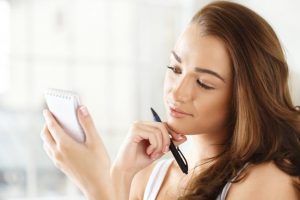 √ To begin with, it is always recommended to rent a room for students before your arrival. Maybe you think that it is better to arrive and see the room in order to be sure about the place in which you are going to live, but the truth is that most of your Erasmus colleagues have already booked their rooms, and of course they have chosen the ones with better characteristics and which are more suitable for them and their needs. If you don't take care of this soon there will be very few choices left and you might have to resign yourself to the leftovers. Also, to this you will have to add the bill of the hostal in which you will have to stay during the first few days. The good thing is that, thanks to the Internet, renting a room in Córdoba without seeing it first is not a risk anymore. You can take a look at our available rooms and read the comments of other Erasmus students who have lodged with us over the years in order to be sure that you are renting a room to a trustworthy company 🙂
√ Be organised with the clothes you want to bring. It is not necessary that you bring all the clothes of your closet, clothes in Spain are not very expensive. In Córdoba we have shops such as Primark where you can buy everything you need for very little money.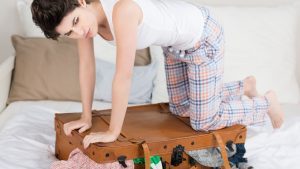 If you are coming in September, be aware that summer in Córdoba lasts until almost the end of November, so that you should bring a suimsuit and some sandals, shorts, dresses and t-shirts. When winter starts you will need warm clothing, including a thick coat that covers you well.
√ Don't worry about the bedding, in Interasmundo we have thought about everything and if you don't want to carry a blanket, bed sheets and a pillow you can book our Accommodation Pack.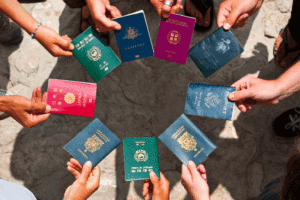 √ Make a list of all the documentation necessary for travelling. It is truth that most of you come from countries members of the European Union and that you will only need your ID card to travel to Córdoba, but take into account that one of the best things about coming to Córdoba is that you are going to travel everywhere during your stay, and who knows if you will need your passport in any of those destinations.
√ Learn how to cook. Take advantage of the culinary skills of your closer relatives so that they teach you how to prepare the most popular dishes of your gastronomy in order to share them with the Erasmus friends that you will make in Córdoba. And of course, don't forget to learn how to cook typical dishes from Córdoba (such as "flamenquín" or "salmorejo") in order to cook them anytime you want once you are back in your country.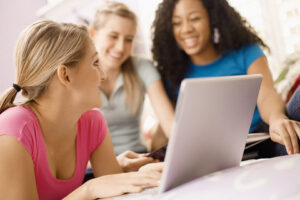 √ Seek information about Spanish culture before coming to Córdoba. It is not enough to know how to say "hola" or "gracias" (although it is a good start), you also have to learn how to deal with people from Córdoba and how to earn their trust. Ask anyone from here about May in Córdoba ("mayo cordobés") and you will see how you will start your relationship on the right foot.
√ You might think this is silly, but one of the essentials you have to bring for sure is a bunch of photos of friends and relatives. I will not take much time to adapt to the lifestyle in Córdoba and its people, locals are very open-minded, but maybe the first days are going to be harder than you expected, so that it's not a bad idea to bring por eso, no está de más que traigas algún recuerdo para sentirte como en casa en los momentos más difíciles.
Don't worry about anything else. Once you arrive to Córdoba, if you forgot something you can ask your friends to bring it when they come to visit you, or if it's essential you might hire a courier company.