The title of this post may sound alarming, but it is for a good reason. Every year, with the start of the new academic year, scammers begin to work. They will take advantage of any moment to scam and get some money from anybody, and they focus mainly on the most vulnerable people. That is why, it is not rare to hear about situations in which elderly people, young students, or even Erasmus students are involved in a scam.
Don't open the door to any person you don't know.
At the beginning of the academic year, the "professional" of scam know that you are going to stay only for a short period in Córdoba with the Erasmus program. They also know that you've just arrived, you are not a native speaker and you still don't know how certain household facilities exactly work in Spain. So, although this may sound overprotective: Don't open the door and don't give money to any person you don't know.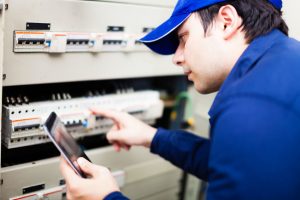 They usually wear shirts from any electricity or gas company and will ask you to go into the flat to check the installation. Explain them that you're not the owners of the flat and that you're in Córdoba as an Erasmus student for one year. Once they "check" the installation they'll say that they had to change a piece or simply that you have to pay them for their service. NEVER GIVE MONEY TO THEM!
The best thing is not to open the door to them. Once they ring the bell and start explaining why they are there, please, say to them clearly that you're not authorized to allow to any technician to go into the flat, and that the owner didn't inform you about their "visit". You could even fake a call to the owner and ask for his/her name and the name of the company they work for. Say that you'll call them back as soon as the owner is at the flat. You can take for granted that after all this, they will go and won't come back anymore.
NEVER give money to them!
If you forget to do what we suggested before and the "technician" is already inside the flat to do the "inspection", please repeat the previous procedure once they ask you for  money. Explain them that you are only the tenants and that you don't have to pay for these kind of things. Ask for their name and their company, say that you'll contact with the owner and that he/she will contact them later. And that's all. For sure that they won't come back.
NEVER give money to them! They're just scammers, so they don't act violently and won't harm you. You'd better spend the money  from your Erasmus grant on productive things, like knowing Córdoba, travelling and enjoying your stay 🙂