7 things you probably didn't know about Córdoba: on this post, we'll tell you some of the secrets that Córdoba keeps, the city in which you are living your Erasmus, the best year in your life.
1. Córdoba has one of the biggest historic quarters of the world, declared World Heritage Site by UNESCO.
What you know of the historic quarter will depend on where your student flat in Córdoba or the faculty where you study is located. But most of all, ir will depend on your level of curiosity. There are thousands of stone-paved narrow streets beginning or ending in wonderful squares. These streets usually have ancient churches built centuries ago, like Santa Marina, located on a square named after it. If you decide going along this area, get ready to discover squares and gardens that will make you fall in love.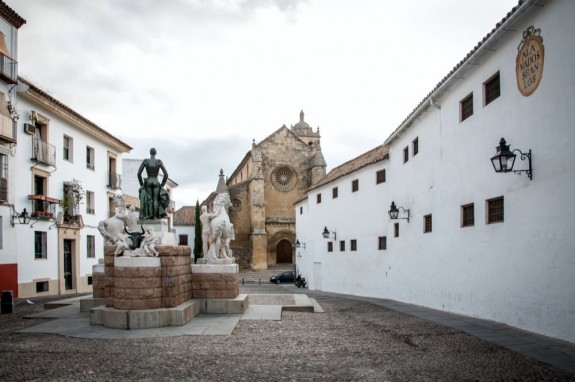 We suggest you to finish the walk at night at the Villalones garden, next to Orive square. After this walk you'll realise you don't want your Erasmus in Córdoba to be over.
2. For 20 centuries, the only access bridge to Córdoba was the Roman Bridge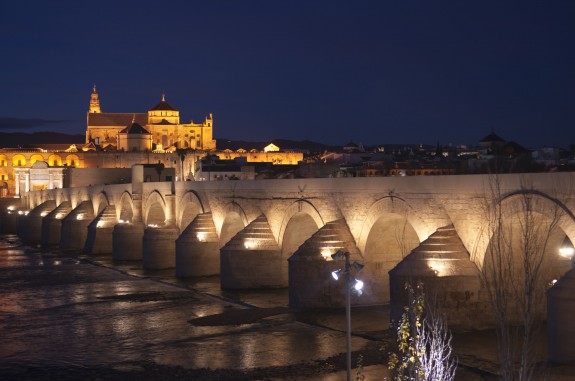 Can you imagine the Roman Bridge before its reconstrucction as the only way to access the city from the south? That's the way it was for almost 20 centuries, from its reconstruction in the first century, until 1953 when Saint Rafael's was opened. In fact, it is believed to have been part of the Via Augusta, the path that went from Roma to Cádiz during the golden age of the Roman Empire. Nowadays, the bridge joins together the Campo de la Verdad with the quarter where the Mosque is located. From 2004, vehicles are not allowed.
3. There's an island full of sculptures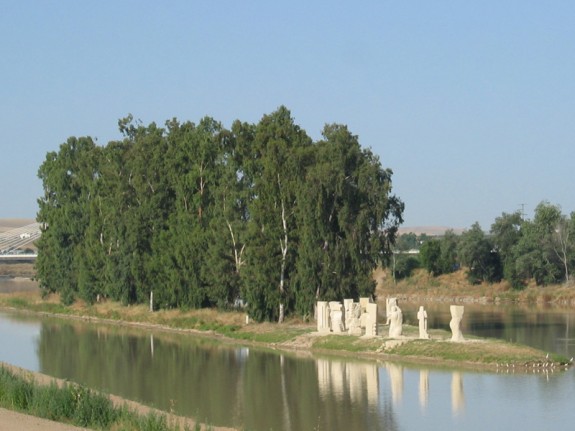 It's very likely this is something unknown even for Córdoba inhabitants. It is located on the left of Saint Rafael's bridge, if you're coming from the Andalucia square and it's known as the Sculptures Island. It has ten sculptures made by different authors during the International Symposium on Sculptures of 2004. The sad thing about it is that there isn't an access to it yet, although they're thinking of  a little boat that crosses through the shore.
4. México,Colombia, Argentina and the USA, also have a Córdoba
You're right, they don't have neither Mosque or Jewish quarter, nor Ciudad Jardín, the favourite neighbourhood for students in Córdoba. Anyway, they'll have many other things. The fact is that many cities at the other side of the Atlantic have been named after our Córdoba 😉
5. The "Patios" were declared Intangible Cultural Heritage of Humanity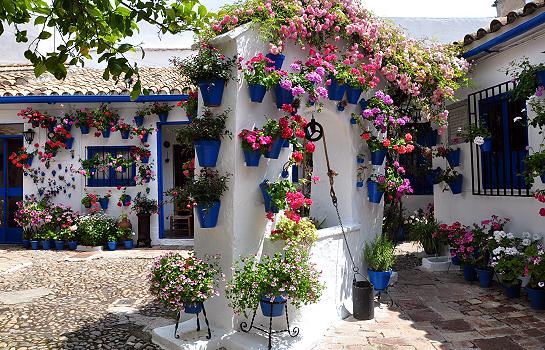 During the famous month of May in Córdoba is celebrated a festival named Intangible Cultural Heritage of Humanity by the UNESCO. During the Patios, neighbours from the most emblematic neighbourhoods in Córdoba participate in a contest to get the title of Most beautiful courtyard of Córdoba. Decorated with lots of different flowerpots, the courtyards are opened to visitors for two weeks in spring time, although some of them are opened the whole year for tourists.
6. Be part of the route "The Sefarad's ways"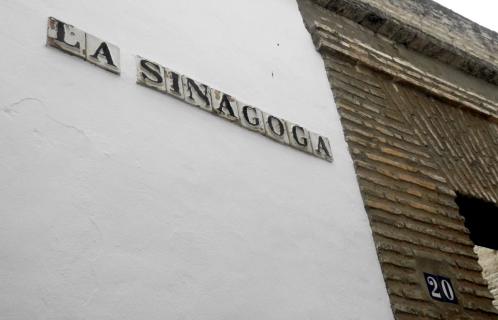 Besides, there are other Andalusian cities belonging to this route due to their Jewish past. Heritage, architecture, history, art and culture together within the Sephardic legacy of Andalucía, which is visited by thousands of people every year. An example of it in Córdoba is the Synagogue and, of course, the Jewish quarter (Judería). In addition, if you study at the Faculty of Filosofía y Letras there's no need to tell you anything else, as you'll know this area as if it was your house.
7. The city of the thousand legends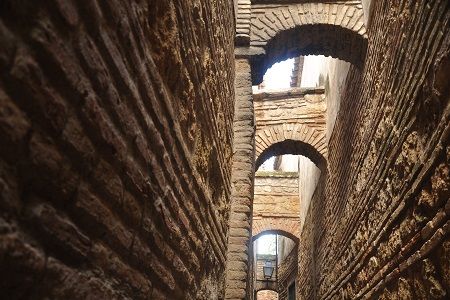 After a while living in Córdoba during your Erasmus you'll have already notice that this city has something magical. Thousands of legends surround it: el Corregidor de la Casa Blanca, El niño Mártir, Abrazamozas street, Cabezas street and so on. These kind of stories, true or not, give some charm to our city, people and streets. And these are 7 things you probably didn't know about Córdoba, we hope that you have enjoyed our post!