Parties, going out every day of the week, having friends from every country of the world… Do you already know what we are talking about? Exactly! About your Erasmus in Córdoba, but if there's something that truly defines this experience are the trips. This year is perfect for traveling and getting to know Europe, either because living far away from your family gives you more independence, because all your Erasmus friends invite you over to visit their countries, or simply because the adventurer spirit has reached you. That's why we want to recommend you 5 apps to help you organise your Erasmus trips better: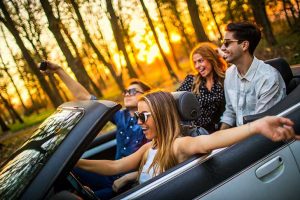 1. GoEuro: It's a free app, available for Android and iPhone, which compares the prices of the different means of transport (train, bus, plane, etc.) in order to offer you the best possible price. You'll only have to write the destination and the city from which you are departing and the app looks for the most affordable option to travel.
2. Amovens: If you prefer to travel by car, or once you reach your destination you want to explore the nearby cities and towns, Amovens will help you to rent a car in a more practical and affordable way. This app makes possible to contact private individuals who want to rent or share their cars in order to divide the fuel expenses.
3. PackingPro (iOs) or Packpoint (Android): Traveling involves packing your luggage and we all know how boring that can be. With this app you only have to define your trip, how many days you are going to stay and which is your destination city, and according to this the app will suggest you the things you should bring, apart from creating a checklist to control all the things that you have put into your luggage.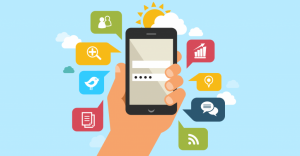 4. Tripit: With this app you will have on hand all the things that you need to remember. Tickets, addresses, schedules and even useful information about your destination city. It is very convenient because you won't have to remember useless information andc will be able to focus on what really matters.
5. Kolobee: This is a unique pocket guide with information about any destination that you can think about, very detailed. This can be useful either for your trips or to use it during your accommodation in Córdoba.
Check out our post Apps that will make easier your Erasmus experience in Córdoba as well to make the most of your Erasmus in Córdoba 🙂